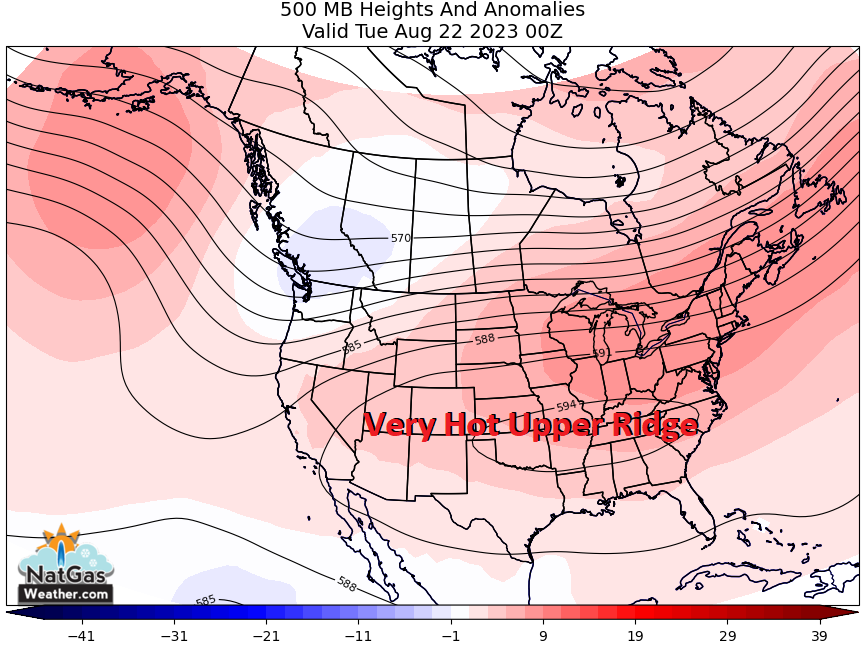 By natgasweather
Near Seasonal Demand Next 5-Days but August 14-20 Forecast to be Quite Hot
August 7, 2023: Weekend weather trends in the GFS and EC were unsurprising as days in the 9-11-day period trended a few CDDs cooler as they rolled into the 5-8-day forecast period, as we stated was the risk. Although, the 9-15-day forecast period trended hotter and remains impressively hot. Although, as has been the case nearly this entire summer, impressive heat for the 9-15-day forecast ultimately trends cooler in time, and we must expect this will again be the case. The net result will be for surpluses to decline at a slow but steady pace from +322 Bcf towards +275 Bcf. But it could be disappointing to the natural gas markets that impressive heat is again slightly delayed, meaning it will take a little longer to drop to +250 Bcf. With that said, we must expect surpluses will eventually drop to +250 Bcf, and if an overall hotter than normal US pattern continues into September, which is likely, surpluses will ease towards +200 Bcf. As we've been mentioning, surpluses of +200-250 Bcf would present a much more interesting situation going into early winter because if early winter were to play out colder than expected, especially when most are expecting a warmer than normal one due to El Nino, this could lead to a strong reaction higher. This makes weather patterns for the coming months still quite important, especially if just enough heat lasts into early Fall.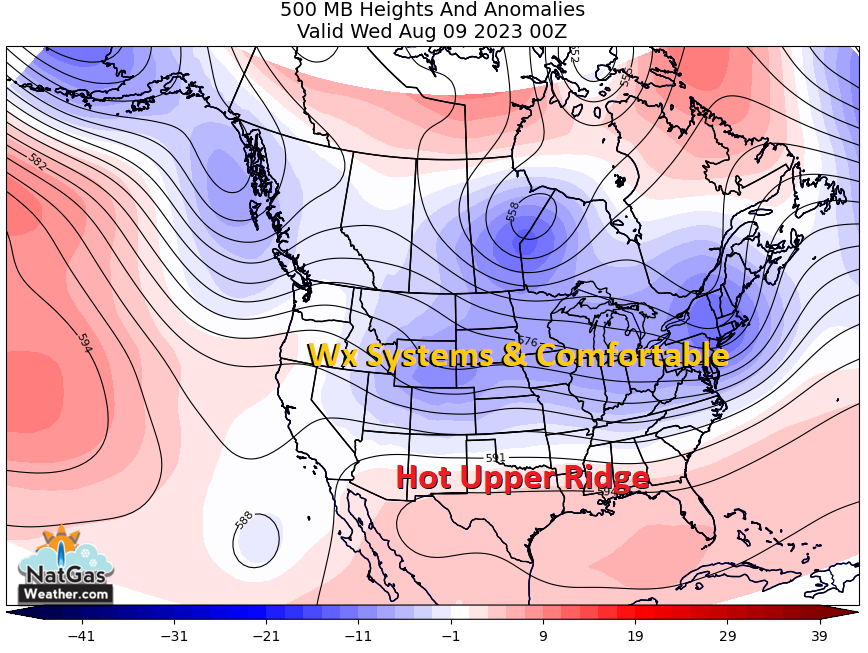 Near seasonal demand the next 5-6 days as weather systems track across the northern US.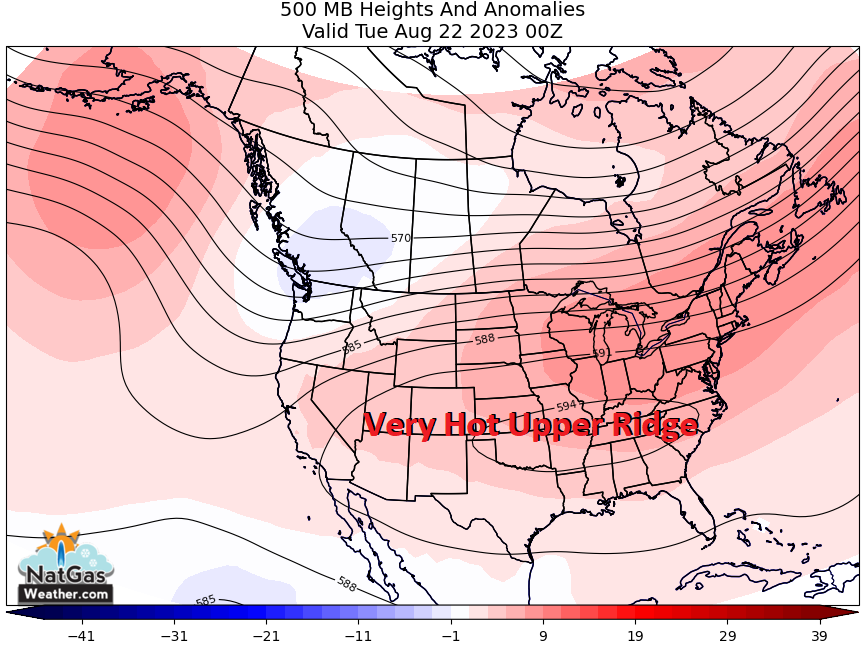 An impressively hot pattern is forecast for August 13-20, as long as the data doesn't back off in time, which there's decent potential for.