Daily Report Weather Images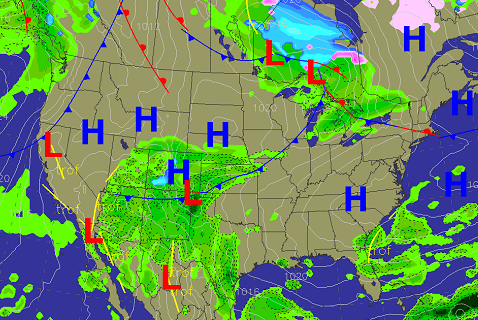 Wednesday's Weather: Temperatures will warm into the 60s and 70s over the eastern US today as high pressure holds strong. A weather system over the West Coast and into TXwill bring showers and slight cooling, while very warm conditions over the eastern Plains bring 80s. There will be a weather system tracking across the Canadian border Thursday and Friday, providing a glancing blow of cooling into the Midwest and NE.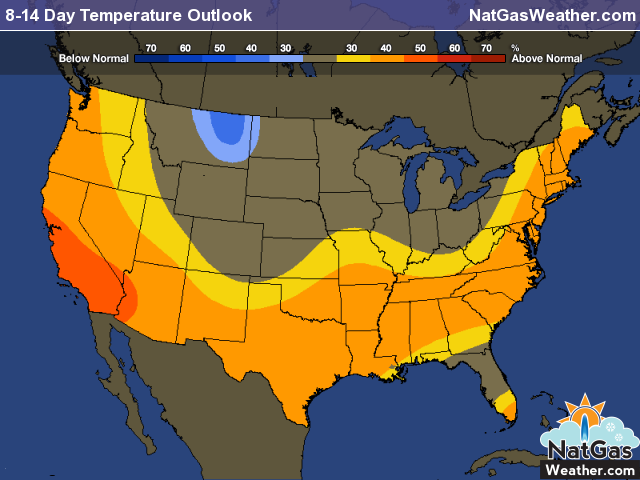 8-15 Day Outlook (October 28th – November 3rd): Weather systems will sweep into western and central US at times with areas of showers and near or slightly cooler than normal temperatures. However, there's likely to be some warming in between systems as well, which will average out temperatures to near normal. The southern and eastern US will also have weather systems bring showers, although, they will be relatively mild, resulting in slightly warmer than normal temperatures. We haven't changed this map lately as there's a bit of uncertainty and overall it's going to be near to slightly warmer than normal over much of the country.
Highs today will be in the 70s and 80s over the eastern US apart from the extreme north. A weather system over the interior West and into West TX will keep temperatures slightly cool.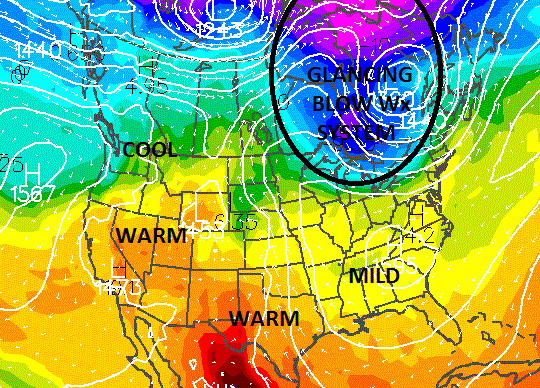 There's a weak blast of coo air coming Thursday and Friday to the Great Lakes and NE as a weather system tracks through southern Canada. The rest of the country will be warm to mild with limited demand for heating.