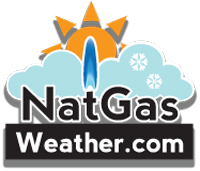 NatGasWeather.com - Daily Reports & Live HDD/CDD Statistics
Wednesday's Headlines: Bearish Weather Next 15-days. Expiration of Oct'23 contracts today to bring wild swings.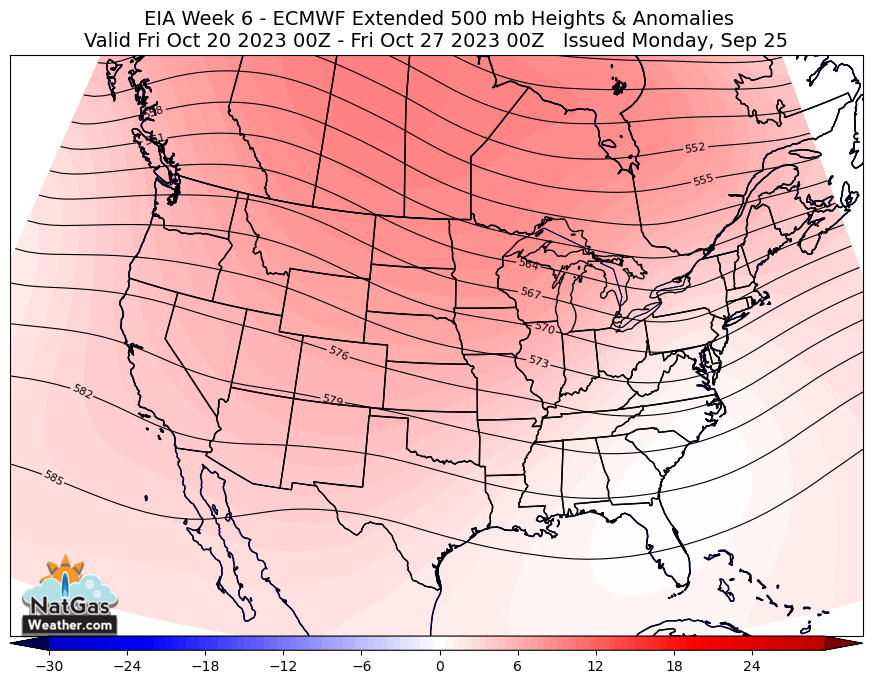 Wednesday:    This should be another volatile session w/expiration of Oct'23 contracts today. The weather data remains bearish most of the next 15-days, as well as long-range weather maps for mid-October as shown in the image from the ECMWF long-range weather model. With summer heat out of time, it will now take colder than normal temperatures across the northern US if weather patterns are to be considered bullish.
US Natural Gas Weather Forecast
NatGasWeather.com provides daily weather forecasts focused on the nat gas industry, specifically how coming weather patterns will affect heating demand and potentially prices.  You will also receive hurricane, summer, and winter outlooks, as well as updates on El Nino/La Nina.
NatGasWeather.com offers daily weather forecasts with the focus on weather conditions that will drive nat gas and heating demand over the coming 2-3 weeks. It is typically 4 pages in length with selected images included and is followed with a Mid-Day update issued after fresh forecast data comes in. In addition, you will receive our exclusive Hurricane and Summer Outlooks as well as the Winter Outlook and Critical Weather Alerts for weather conditions that could cause big spikes in nat gas and electricity demand. The cost of the monthly subscription is $69 for individual investors, which is less than the price of a few ticks moves in the futures markets. For companies wishing to subscribe, the price is $249 for up to 8 employees receiving all subscription benefits. If you are not satisfied at any time you can cancel without fee. We also offer Live HDD/CDD weather model statistics as a separate service. For more information click here.
Your subscription includes:
Natural Gas Daily Weather Forecast
Mid-Day Pattern Update
Summer Outlooks
Hurricane Forecast
Winter Outlooks
$69   monthly per individual for Daily Reports & Midday Updates
$99   Access to LIVE HDD/CDD Weather Model Statistics (GFS, ECMWF, CFS, etc)
$119    For Both Daily Reports/Updates & Access to Live HDD/CDD Data
$199   Advanced HDD/CDD Statistics (the most powerful statistics available).  Also Includes Daily Reports, Traditional Live HDD/CDD Model Statistics, & Access to ERCOT, SPP, MISO, CAISO, PJM data
$300   6-months for Daily Reports & Updates (click here)
$500   6-months for Live HDD/CDD Data & Live Daily Reports & Updates (click here)
$900   6-month for Advanced HDD/CDD Statistics Package & Access to ERCOT, SPP, MISO, PJM, CAISO Data (click here)
$149  Energy Package – Wind & Solar & Weather Forecasts for ERCOT, SPP, MISO, CAISO, PJM (click here),
Email us at:  helpdesk @ natgasweather.com
Call us – 1888-724-9915
Sign Up Monthly

Paypal click the subscribe button below for monthly billing  (you do not need a paypal account)
Authorize.net   contact us at:   helpdesk @ natgasweather.com to set up monthly billing through Authorize.net

Any Credit Card – Call or email and we will process for you, regardless of country.
This Weeks Nat Gas Demand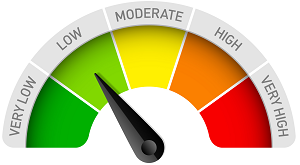 Sep 27-Oct 3:   The southern US will be warm w/highs of 80s to 90s. The rest of the US will be nice w/highs of 60s to 80s as high pressure rules besides cooler 50s and 60s across the unsettled West. Overall, Low to very Low national demand the next 7-days.
Sept 28 EIA Report vs Normal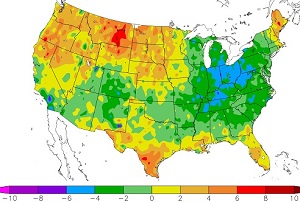 EIA Nat Gas Report: Sept 21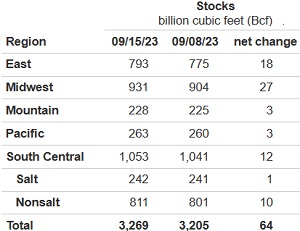 Nat Gas In Underground Storage
September 21:   Today's EIA weekly nat gas storage report printed a build of +64 Bcf, in line with market expectations but decently smaller than the 5-year average of +84 Bcf.  The build decreased surpluses from +203 Bcf to +283 Bcf, while supplies increased from 3,205 Bcf to 3,269 Bcf.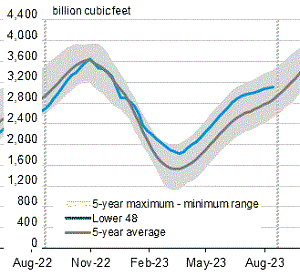 Live Wx Model HDD/CDD Data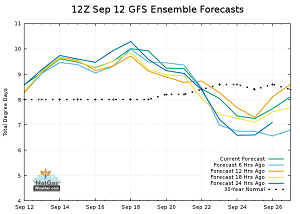 We also provide Live Weather Model HDD/CDD Statistics as a separate service. To learn more click 
HERE
.